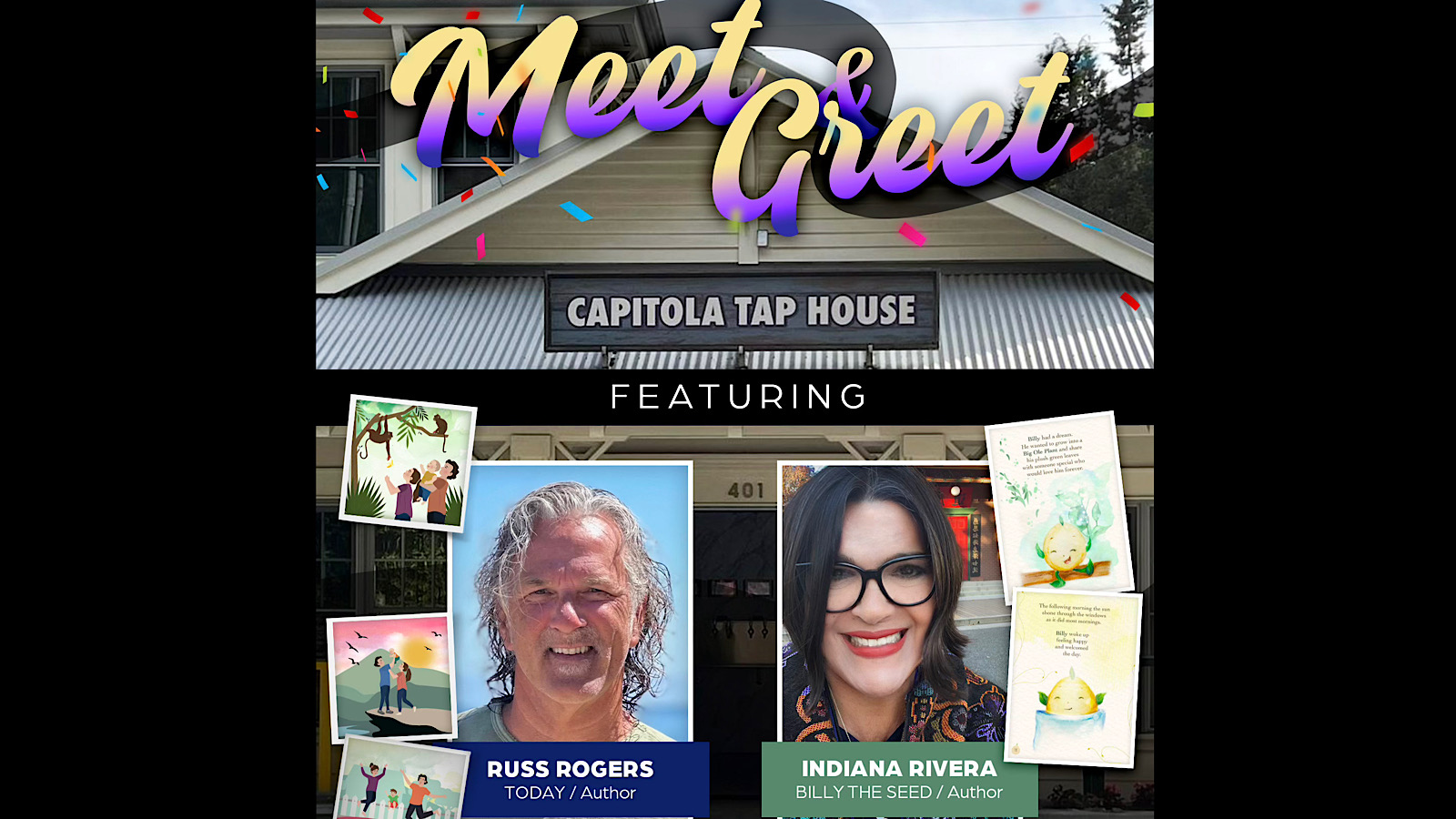 Come to Capitola Tap House on Saturday August 26th from 5pm to 7pm for a Kombucha, Cold Brew Nitro Coffee, or try one of the new alcoholic beverages!
While you are there, meet Capitola native Russ Rogers and author of TODAY, a series of books encouraging families to get outdoors, do fun things together, and make this a part of your lifelong journey. Keep moving…
You will also have a chance to meet Indiana Rivera, author of BILLY THE SEED. Readers discover how he found his home and celebrate with him as he shares with you how his prayers were answered.