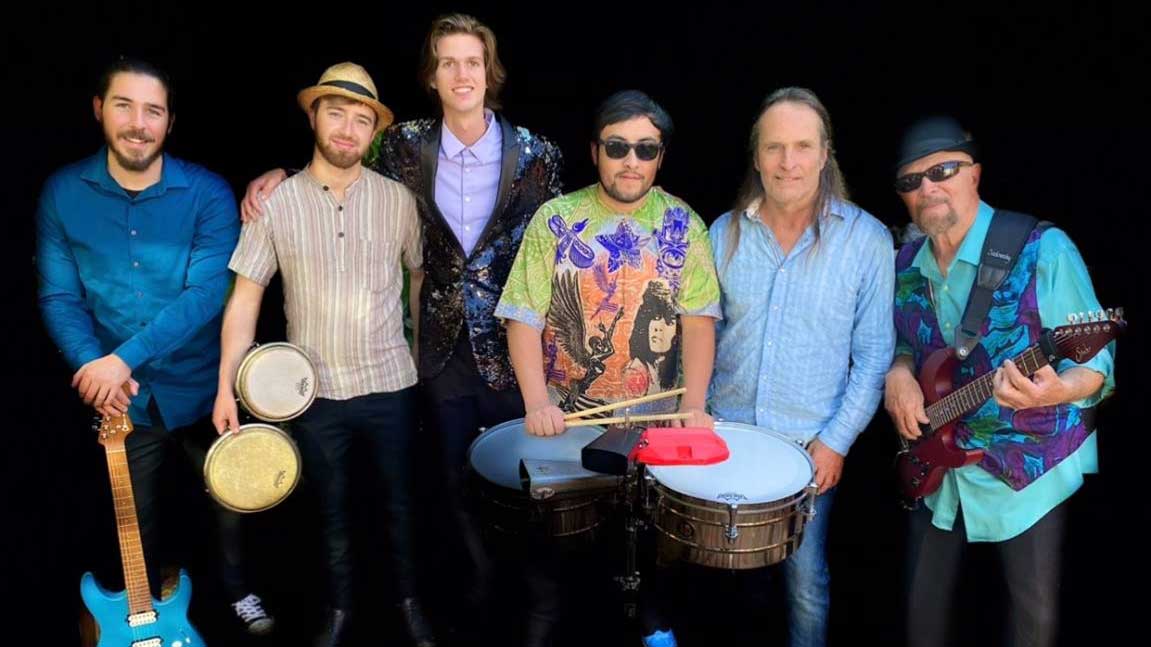 Tooltip Text(Salsa & Latin)
The Santa Cruz Latin Collective has its roots deep in the Latin rock and Afro-Cuban dance music genre with simmering rhythm-forward salsa, mamba, and brown-eyed soul influences. Lead guitarist, vocalist, and co-founder Oscar Estrella is an originating member of Sapo, the legendary Latin rock band that came out of the 1970s Chicano music scene in the San Francisco Mission District. Still a member of the groundbreaking old-school Latino, rock, jazz, and blues outfit, Malo, Estrella is a pioneer.
All concerts begin at 6 p.m. on Wednesdays, and take place at the Esplanade bandstand.