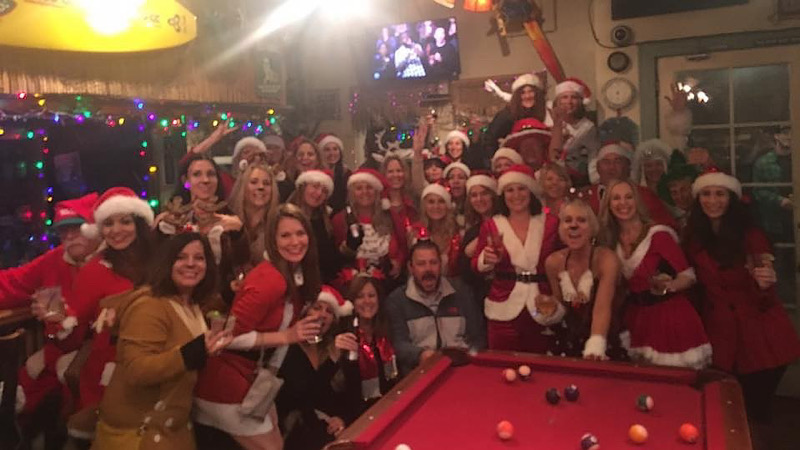 Keep calm & get your ho ho ho on—Dress in your craziest, zaniest holiday wear and join us in taking over a bevvy of bars in Capitola Village! Meet at 5:30pm at 115 San Jose Ave in Capitola. Be sure to bring your ID, cash and TIP YOUR BARTENDER.
5:30-6:30pm-ish – Capitola Wine Bar, 115 San Jose Ave
6:30pm-7pm-ish – Katalina's By The Sea, 312 Capitola Ave, Unit A
7-8pm-ish – Capitola Bar & Grill, 231 Esplanade #102 (Make sure to circle back here at eve of night for yummy food til 11pm)
8-9pm-ish (subject to being open) – Bay Bar and Grill, 209 Esplanade Ste A.
9-10pm-ish – Britannia Arms, 110 Monterey Ave.
10-11pm-ish – The Sand Bar, 211 Esplanade.
If you feel like moving on after The Sand Bar feel free to at your own pace to any of the previous stops or check out others in the village! Remember: Santa is jolly. If you plan to get a little extra jolly, please bring a designated reindeer or take a taxi/uber home.
For ages 21+. This SantaCon event is completely FREE to attend – no tickets or registration