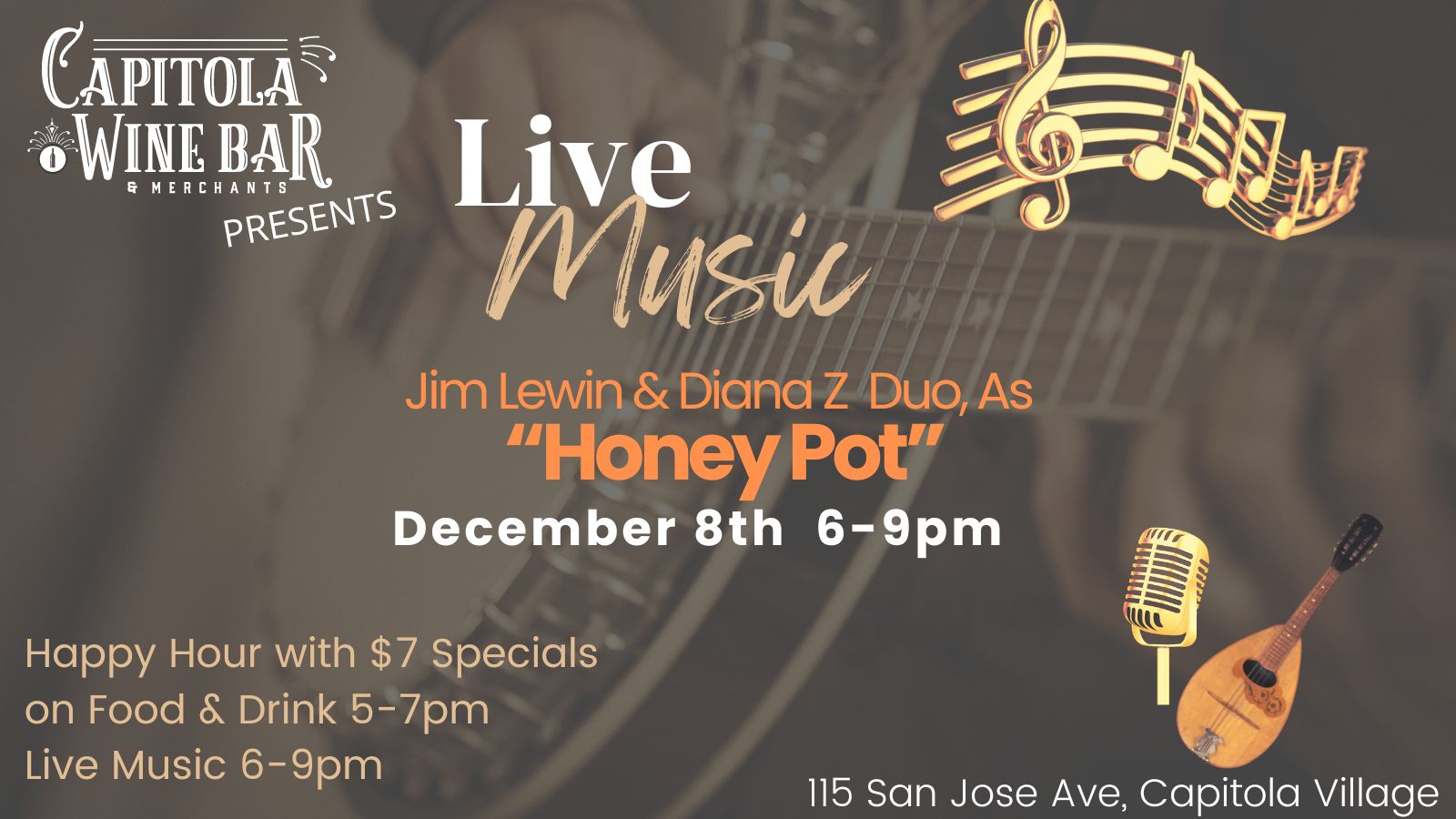 Come enjoy a chill vibe with their returning performance (while sipping fabulous wines😊🍷🎶) at Capitola Wine Bar!
Diana Z is a local singer/songwriter currently living in Santa Cruz, California. Originally from Toronto, Canada, she has found her way to your Wine Bar.
Jim Lewin is a guitarist, songwriter, and producer currently based in Santa Cruz, CA. He is stylistically eclectic with deep roots in bluegrass, country, and rock n' roll, and is known for his skillful playing on both acoustic and electric guitar.
Happy Hour starts at 5pm
Live Music is 6-9pm
Come Hungry for a good time!
Wine.Beer.Food.Fun