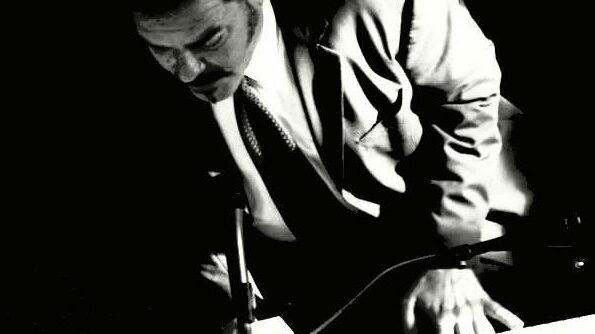 Johnny Fabulous brings music and laughter through stories and song. Weaving humor through his repertoire of classic standards, a bit of blues and Johnny's original compositions, a large time is had by all. Johnny Fabulous performs hundreds of shows for thousands of folks every year with great conviction that music and laughter is still the best medicine.
A little more about Johnny Fabulous….
Johnny Fabulous has been a vibrant presence in the bay area music scene for the last 25 years. Performing as a solo artist at theatres, restaurants, nightclubs, wineries, private celebrations and senior communities, Johnny is known for his inimitable bourbon-esque voice, piano stylings and unique repertoire of songs. Now a resident of Las Vegas, it's a brave new world ahead!
Johnny hosted the music and arts show, "In the Pocket with Johnny Fabulous" on SCTV, co-hosted "Thinks Ain't the Way They Used to Be" on Kusp and for 18 years was a performing artist with Young at Heart Project. As a singer-songwriter, Fabulous has written, arranged and produced numerous CDs, including "Songs For the Hopeless Romantic", "The Curious Reprise", "Dreamworld" and "The Inner Lounge".