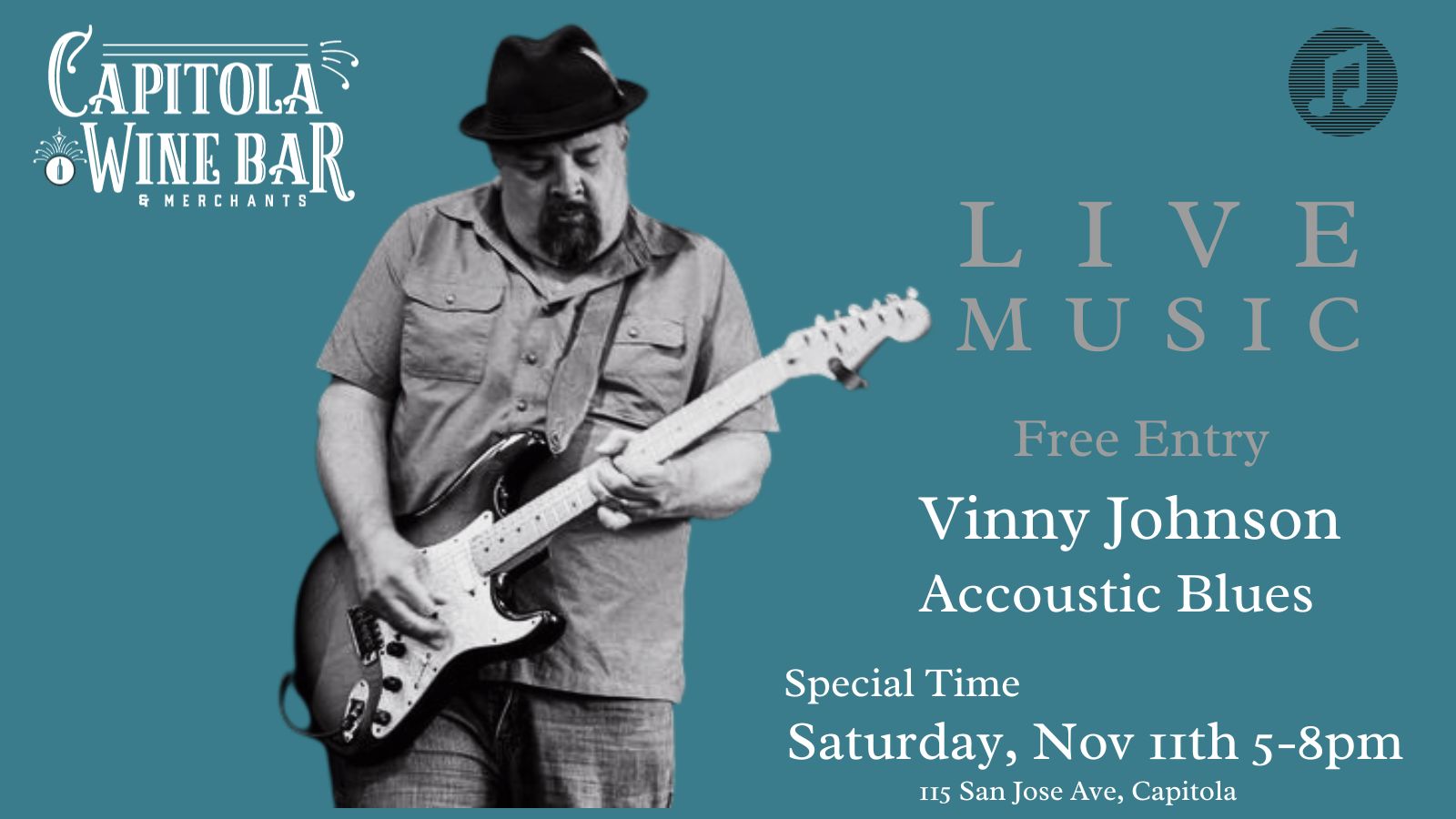 Enjoy live music at your favorite local wine bar. As we curate fine wine, beer, food and art; you can also add music to that list.
Vinny Johnson, there is no one like Vinny. This guy is a master at the Blues—-it's the happy blues though!
Come on down and support this awesome musician and fabulous person. He is playing music from 5-8pm. Come early for the best seat.
Our venue is 21 and over.