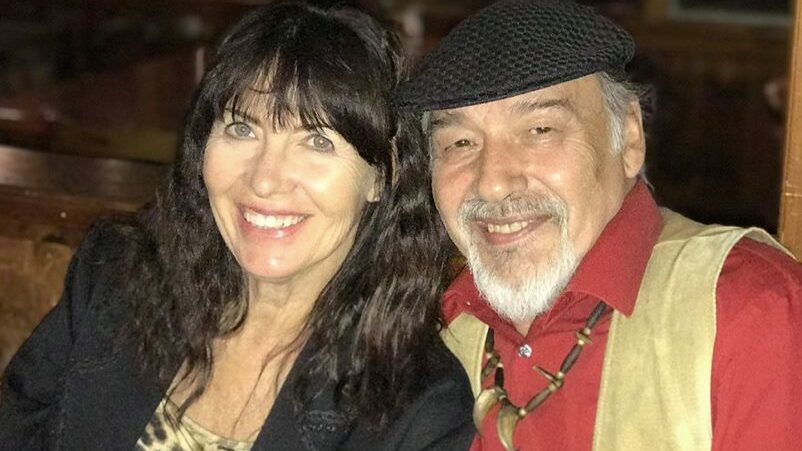 Join us for as we celebrate Valentine's Day with Karin Phoenix and Tomas Obomsawin! They bring a special combination of vocal brilliance and acoustic/electric guitar with their amazing style.
Since 1976, Karin Phoenix has been a hometown favorite in Santa Cruz, arriving from Saint Louis, Missouri. "Phoenix Rising", her local band, showcases her versatile styles of music. Her pleasing voice and personality are loved by all who hear and see her. Karin is also known for her performances at the Capitola theater including: "A Tribute to Patsy Cline","Tribute to Romance" and the musical "The Cole Porter Review". Karin wrote, directed, acted and sang in these sell-out musical performances.
Tomas started performing with his father when he was 13 years old. His father's repertoire included many songs from the 30s, 40s, and 50s. He went on to acquire skills in R&B, Jazz, Rock, Country, Soul and Funk. He was a founding member of the fabled, "South Bay Experimental Flash" from San Jose who performed with Santana, The Grateful Dead, Elvin Bishop and many other bay area bands. He later moved to the Santa Cruz area and played 7 days a week with Don McCaslin's group "Warmth" during the historic "Cooper House" performances.