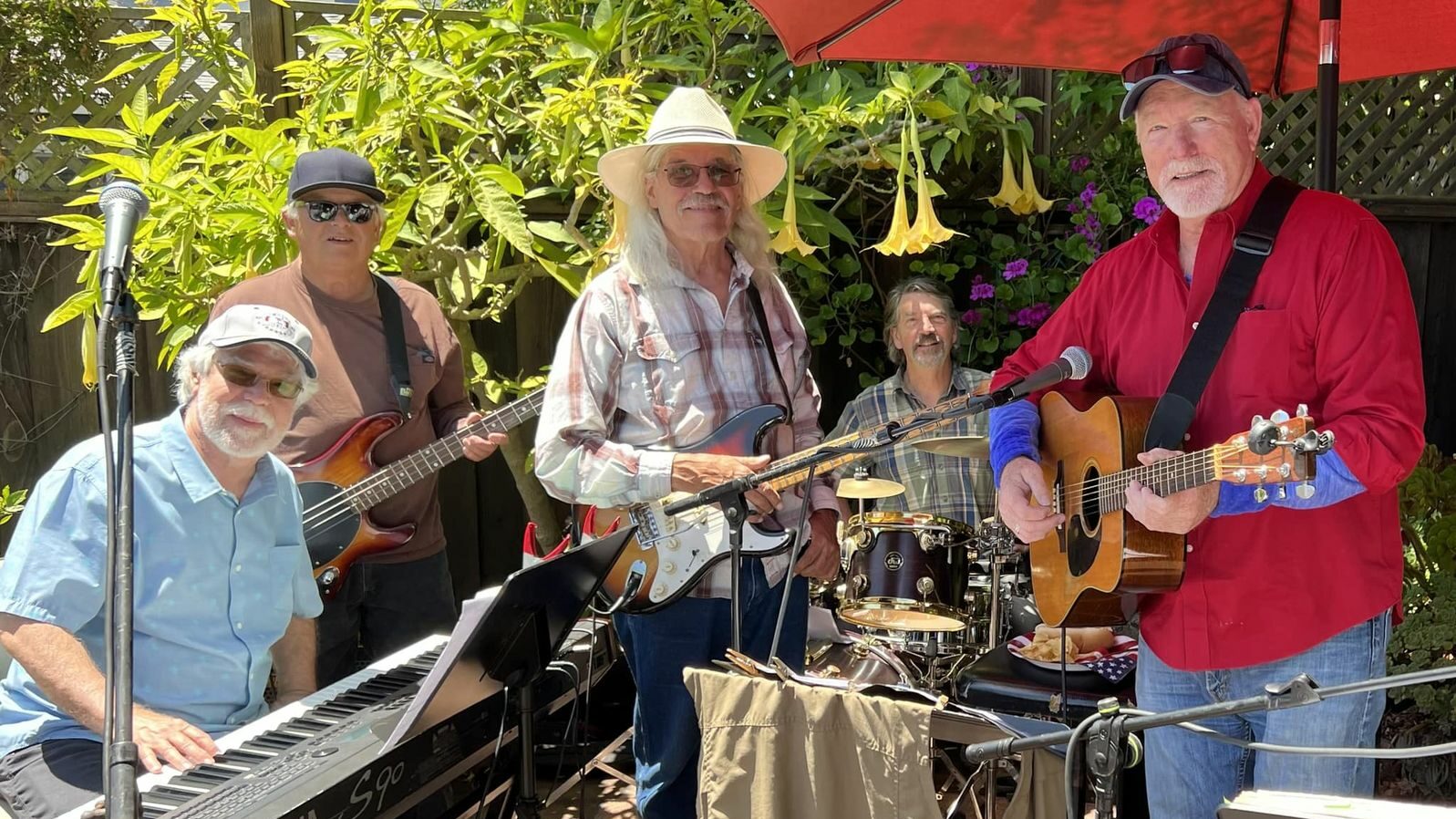 Rio Road is an eclectic quartet serving up an easy up-tempo mix of light rock, a bit of blues, and many popular tunes. The name was derived from a nod to Café Rio (recently closed) and Highway 9 often called the River Road up to the San Lorenzo Valley.
The band is propelled by the rhythm guitar and lead vocals of Mike Grabill. Mike was one of the founding members of the Depot Dog, as well as leading 4 years of Open Mics at Wine Tyme and Cork & Fork in Capitola.
Rio Road covers songs from artists such as John Prine, Neil Young, and Jackie Greene, as well as a selection of tunes by Van Morrison, the Allman Brothers, Zach Brown and even a touch of Hendrix!. The band's sound is well suited to quieter and more intimate venues. But plenty of rockin' to be had as well!