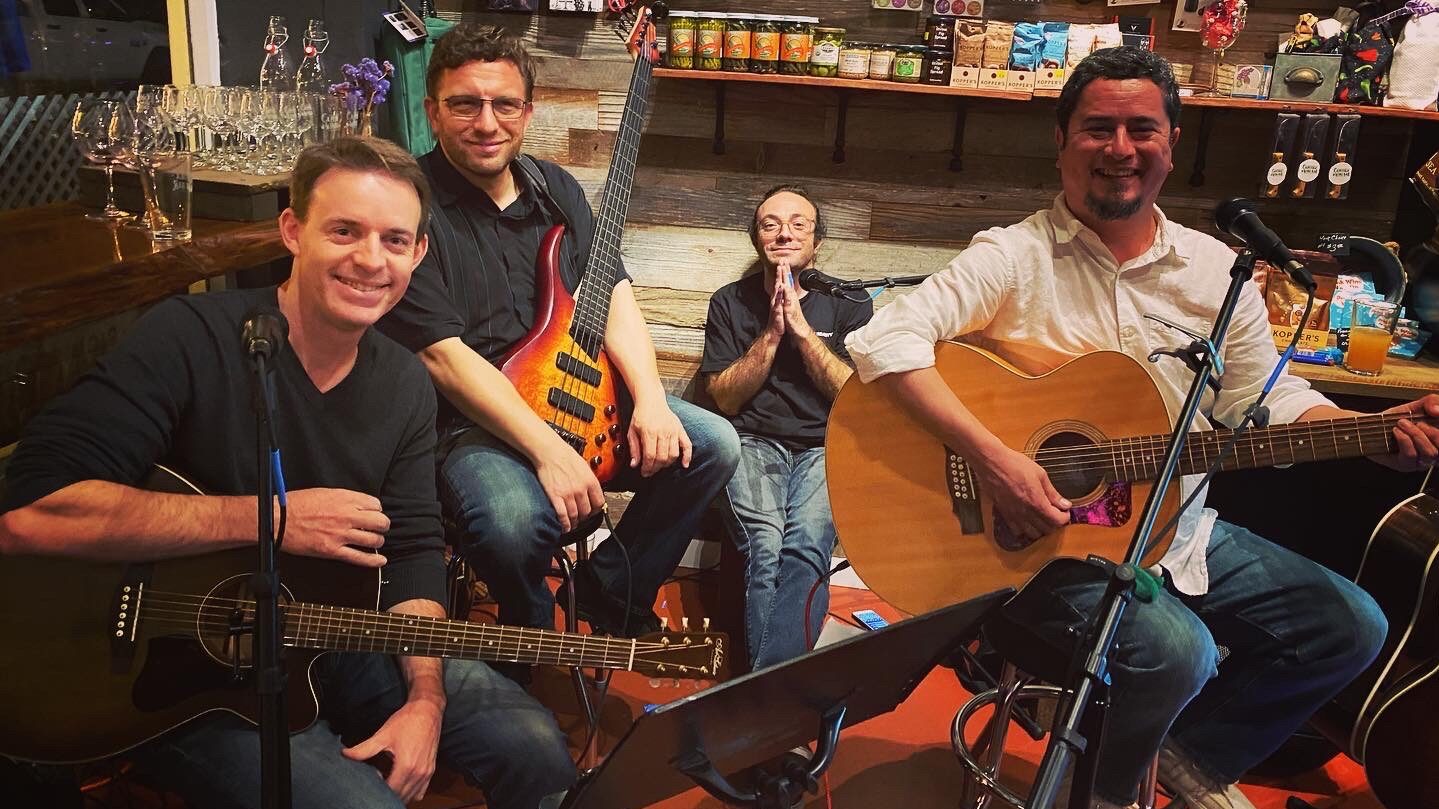 After a fun day of shopping, strolling and sipping at the Capitola Village Sip & Stroll, head on to Capitola Wine Bar to relax your busy self with some sitting time. We've got your music adventure for the finish.
This is a special set time, 4-8pm
Levi Jack ensemble brings out a more Alt Rock-Americana roots side of their music, "Cali Rock" if you will, all the while exploring their modern influences and contemporaries. Equal parts ambient rock, country-blues, psychedelia, and singer-songwriter genre alike, Levi Jack has a fresh and raw energy that is gaining favorable results. There is a certain gravity of their collective energy that creates joy in their performance that listeners will attest to….the fellas just love to have fun!