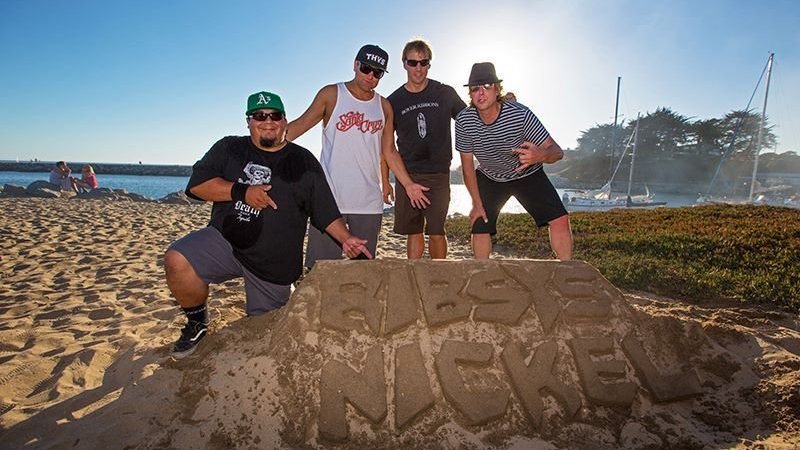 (Rock to Reggae to Bluegrass)
With a style that touches from rock to reggae to hardcore and even a little bit of honky-tonk bluegrass. Growing up in one of California's premiere surf town's (Santa Cruz) Ribsy's Nickel are no strangers to creating music that represents the California lifestyle. For over 18 years Ribsy's Nickel has been playing there catchy surf/reggae/rock music up and down the California coast. Sharing the stage with bands, Slightly Stoopid, Pepper, The Expendables, Fishbone, Travis Larson Band and The Chop Tops. With a hard core local following behind them. A Ribsy's Nickel show is one to experience.
Music begins at 6 p.m. on Wednesday July 12th at the Esplanade bandstand.